WE SPECIALIZE IN WEB DEVELOPMENT
We have proven expertise in delivering cutting edge web development solutions and stay on top of the latest trends and technologies to ensure that websites that are not only visually appealing but also optimized for search engines and responsive across all.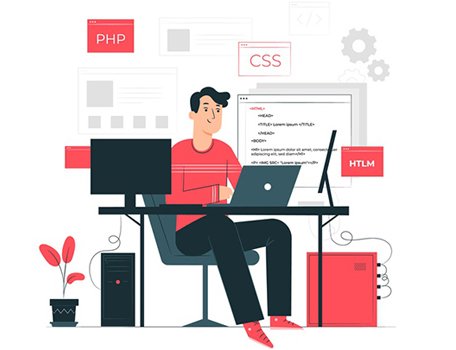 Craft World Class and Beautiful Websites with WIT Digital Canada
WIT Digital is a reputed web development company in Toronto lead by expert and professional developers. We serve start-ups as well as large organizations to efficiently develop, and launch various digital products, including websites and other web applications. The core expertise of our web development agency Toronto is crafting world-class and beautiful websites that help you beat the competition in the market. Thus many of the established businesses contact us as soon as they think of developing and launching new digital products to aid their online services. Our web development Toronto service is very special, and our reputation grows almost daily thanks to the fine methodology and focused project management.
Our success as the best web development company Toronto comes from our skills of asking the right questions and solving complicated problems with efficient results. We at website developers consider every business as unique and therefore, believe that every website too should be unique in style, design and features. The custom web development Toronto works in collaboration with you to create web experiences that reflect the true nature of your business. The websites we create have the power to get the attention of potential customers whom you target in the national and international levels. We have a unique reputation as the eCommerce website development Toronto and our portfolio provides rich evidence for this fact.
FREQUENTLY ASKED QUESTIONS